The world recently changed into a very unpredictable stage. No one expected it, no one was ready for it, and not many people like it either. However, every crisis is good for something, and this one brought new ways of doing things. While most of the traditional conferences from my recommendation from January are canceled or postponed, the new virtual events emerged from the crises and bring unique value in this difficult time. The first time ever there can be one event for everyone in any place in the world – no travel, no jetlag. If some talks are late at night or too early in the morning for you, don't worry. There is going to be recording. And just be honest, how many of you attended all sessions at the face to face event? I didn't. So there is no difference really 🙂
#1: Agile100
Agile100 is a series of virtual conferences that bring the world's top 100 agile thinkers and speakers to everyone across the globe. Embracing the latest technology, the conference is not only streaming talks from great speakers but creates connections, allows participants to meet and learn from each other, offer parallel ad-hoc open-space sessions, learn from experienced Certified Agile Coaches, and much more. People with access to knowledge and information can tackle any challenge and make our world more productive, more humane, and more sustainable.
LEARN – CONNECT – GET INSPIRED
The first few dates in the 2020 series are May 29, June 26, and July 31 – 12pm – 10pm (CET – Central European Time) / 6am – 4pm (ET – Eastern Time).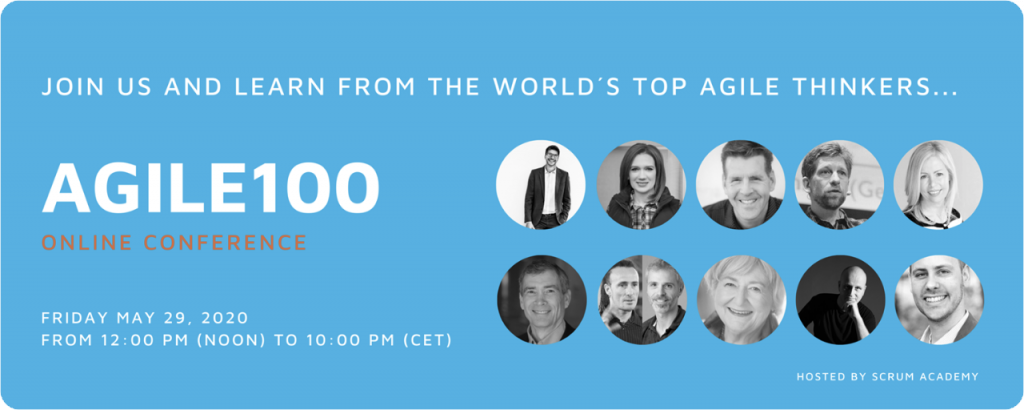 #2: Emerging from the crisis
Business Agility Institute is known for the top-quality conferences across the globe. Their last face to face event in the NYC had to turn half into virtual to accommodate people with travel restriction and they did amazing job allowing online participants to join and collaborate in facilitated deep dives the same way as the face to face attendees could. The current crisis will leave an indelible mark on the world of business. What will be the impact on Leadership, HR, Strategy, Finance & Risk Management? And what role does business agility play in emerging from this crisis? This conference is not about what we need to do now to survive the crisis or adapt to remote work; we're aiming higher. We want to learn what we need to do today in order to thrive tomorrow. Join Emerging from crisis virtual conference to be inspired through 20-minute talks and discover practical next steps through facilitated dialog with your peers, get inspiration from invited leaders and strategists who walked through crises and have come out the other side with lessons learned and best practices.
LEARN FROM THE PAST TO THRIVE IN THE FUTURE
June 17th – 19th, 2020 – two options to choose:
Option 1: 11am – 1:30pm (US Eastern Time) / 5pm – 7:30pm (CET – Central European Time)
Option 1: 6:00 pm – 8:30 pm (US Eastern Time) / 8am – 10:30am (Sydney time)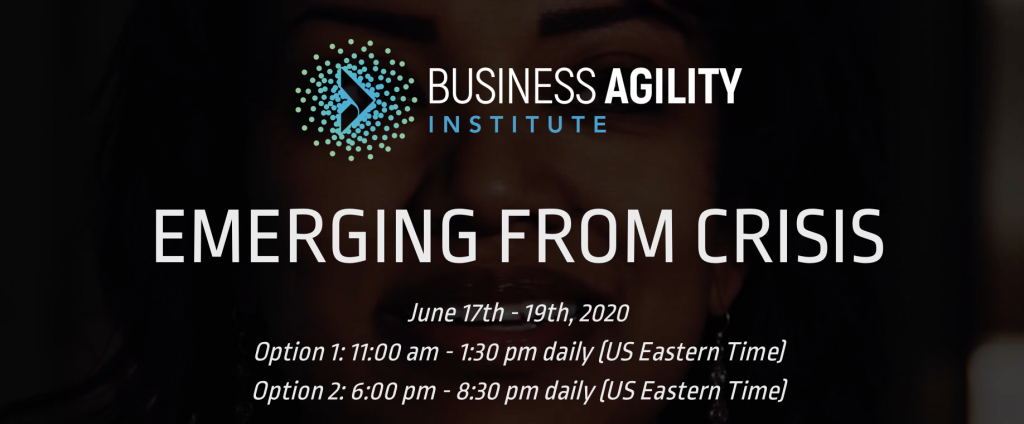 #3: LeSS Day Europe
LeSS Day Europe virtual conference takes upon a mission of bringing to you fresh, impressive and up-to-date case studies of Large-Scale Scrum (LeSS) adoptions by means of story-telling and rich knowledge exchange. Get inspired by the most recent and most insightful case studies involving hundreds of people transformation in different industries. As usually, this conference is worth joining.
LEARN FROM PROVEN CASE-STUDIES AND FIRST-HAND STORIES OF DEEP AGILE TRANSFORMATIONS
June 15 – 17, 2020 – 3pm – 7pm (CET – Central European Time) / 10am – 14pm (US Eastern Time)
---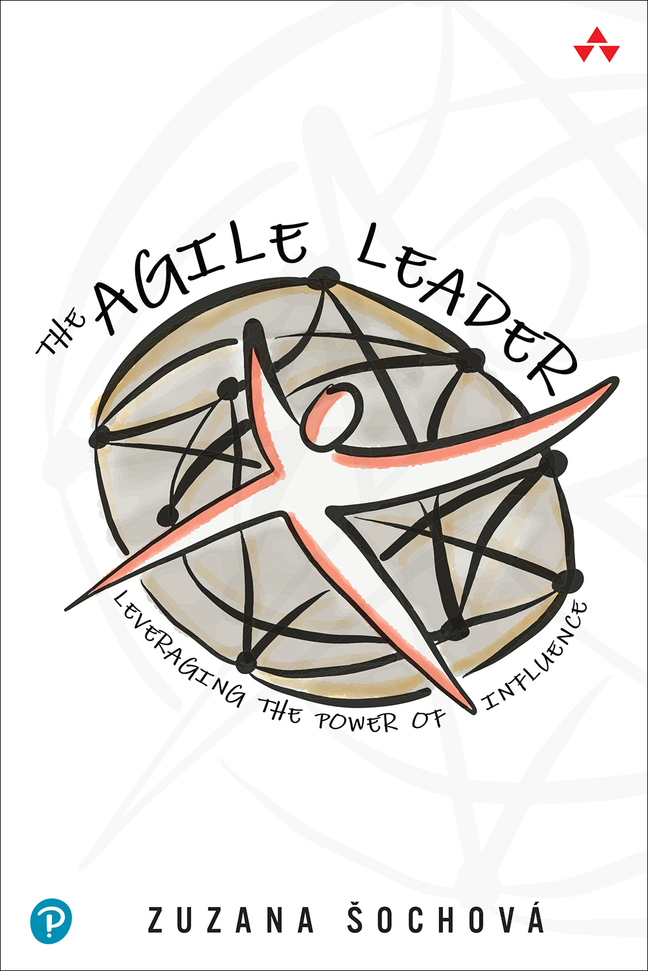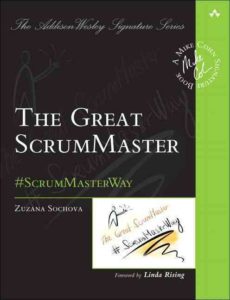 Learn more about transforming organizations, leadership, and culture with Agile & Enterprise Coaching. Check our Scrum and Agile training sessions on Sochova.com. Grab a copy of The Great ScrumMaster: #ScrumMasterWay book and The Agile Leader: Leveraging the Power of Influence book.
---
Disclaimer: All I write on this blog is purely personal and has no relation with any position I have, used to have or will have in the future.
---