Next blog in the "From Good to Great" series (Don't Copy Find Your Own Way, Radical Transparency, Agile Mindset, and Collaboration) is focusing on cross-functional teams. It seems like basics, but I realized that organizations still don't fully understand why the cross-functional teams are critical to Agile and Scrum success. I guess it is grounded in the fundamental mindset shift, where the organizational focus is moving from functionality driven to the value driven. In traditional organizations, the delivery of functionality was the key. That's what we focused on and that's what we measure. It's the world of allocation and reworks caused by misalignment which all over creates so many dependencies, that delivering end to end feature is a nightmare and takes forever.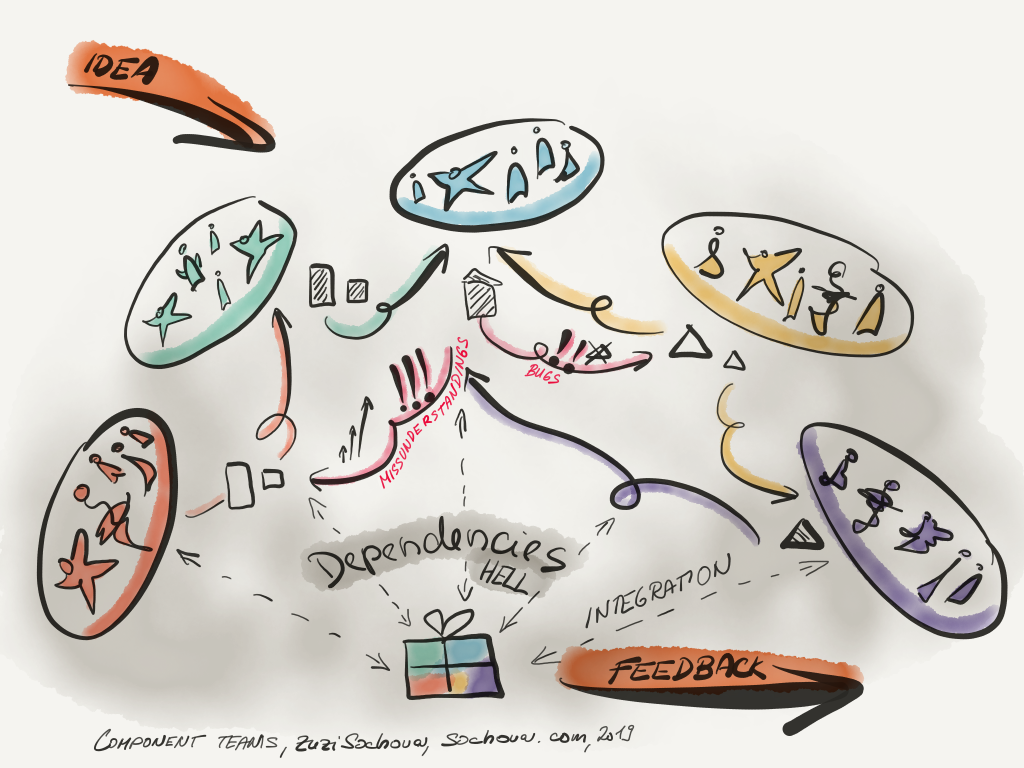 Business value
In agile organizations, the focus is changing to deliver business value. And here is the problem. Business value is hard to measure before you get feedback from the customers and users. There is no formula. All you have to do is to get feedback fast and inspect and adapt based on that. And here we are: the cross-functional team is an enabler of fast feedback as there is no way users will give you quality feedback on the backend or one system change while they have a hard time to imagine what does it mean for them. They give feedback on the end to end functionality, that actually often goes across all the technologies and systems in your organization. As such, teams need to be able to deliver value end to end. Otherwise, you are mentally at the manufacturing line where teams work in sequential mode and trying to parallelize this work creates so many dependencies that are making your life hell and preventing teams to focus on the value. They micro-focus on the part of functionality without seeing the whole and the feedback will suffer.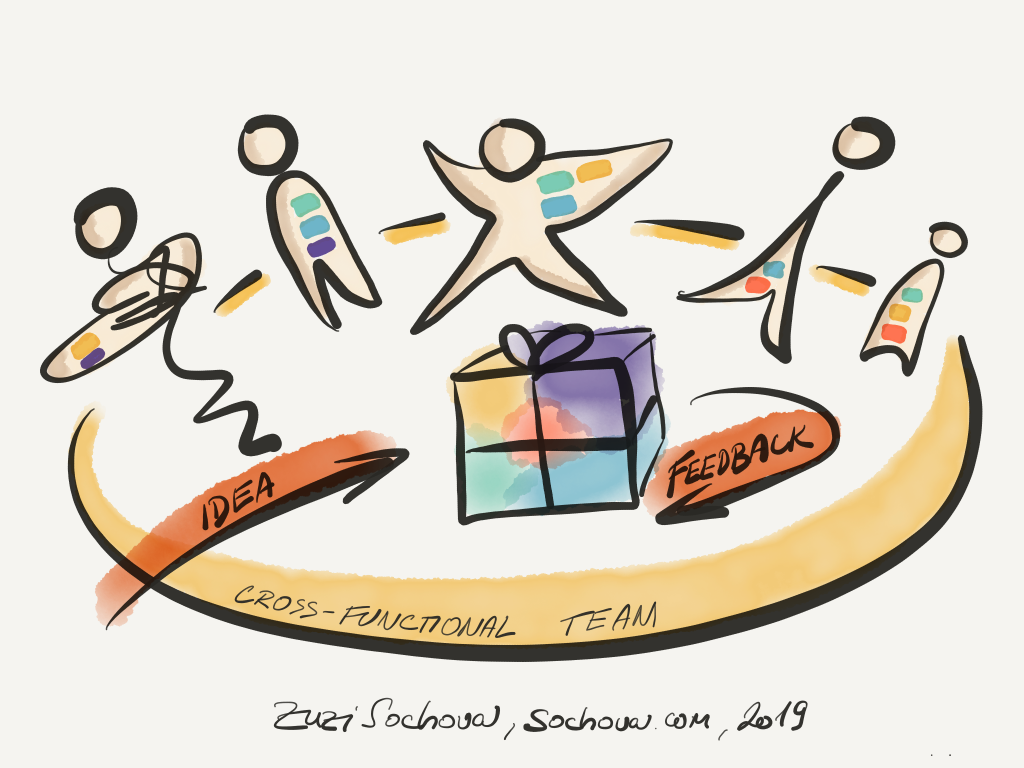 The typical misunderstanding is that cross-functional team means that everyone needs to be expert on everything. But that's not needed. All we need to have is a team willing to learn and take over responsibility for the end to end value delivery. A team, which can take any item from the backlog (which is end-to-end functionality which brings the value by the definition) and finish it together. They don't need to take it as individuals, they collaborate as a team. In most of the cases, it's not that hard in reality once you overcome the initial resistance of team members and the overspecialization mindset of the organization. Try it, and see that I was right :).
Impact
In addition to what has been said, we don't do functionality because we can, we don't do it because we believe there is a value, we implement it as we expect something to happen. It is impact driven, strategic approach. And that's a game changer. In order to be able to measure impact, we need to be able to deliver working product frequently so you can really see how different functionalities changing people behavior. And to do that, cross-functional teams are the essential enabler.
During their agile journey, companies often ask what shall we do if we can't have cross-functional teams. And the truth is I don't know, except make it happen. It only needs courage and focus, which are two of the Scrum values after all so nothing new. All over, Agile without cross-functional teams is only empty process, kind of a fake agile where we are using the terminology but not changing the mindset at all.