The world dimension of #ScrumMasterWay concept represents three levels ScrumMasters shall operate. The first element is called My team. Though the time and energy ScrumMasters spend on each level differ based on the team or organizational culture and maturity level, they have to be present at every level to keep an eye on changes. If you do it right, and your organization is not too dysfunctional with people actively fighting against what you build at My team level, you shall be ready to move to the next level in about six months.
Level 1: My Team
The first level of #ScrumMasterWay concept is My team. Being ScrumMaster at My team level feels like being a team member. They look at things from the development team perspective: Explain different Agile practices, facilitate Scrum meetings, help to remove impediments, coach the team, and make the team great. If people are only aware of the existence of this level, we often hear that ScrumMaster can be a team member at the same time, or it can rotate, or it shall not be needed at all after some time. They are all huge misunderstandings of the ScrumMaster role.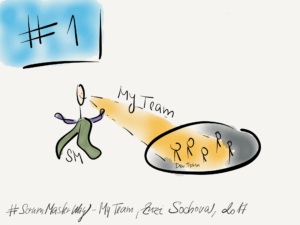 My team level is a great start. If you do it right, it will help you to demonstrate the success of Scrum, and show you a way to the next level of addressing product success, and building an Agile organization. If you do it right, the team becomes not only cross-functional, and self-organized, but high-performing as well. The team will be significantly better that anything you ever experienced before. More productive, always improving, proactive and taking over the ownership and responsibility for the overall goal.
You can't skip this level, as this is something tangible, something which helps you to demonstrate success. Something which helps you to taste Agile for the first time. And get feeling how it shall be. The first Myself dimension will help you to address My team level and prevent you from falling into assistant or mother of a team. You are done when you build the great team from the group of individuals. You recognize it with a high level of energy, positivity, and activity in the team. Team members will be happy to go to work, they will enjoy it, and take other team members as friends.
---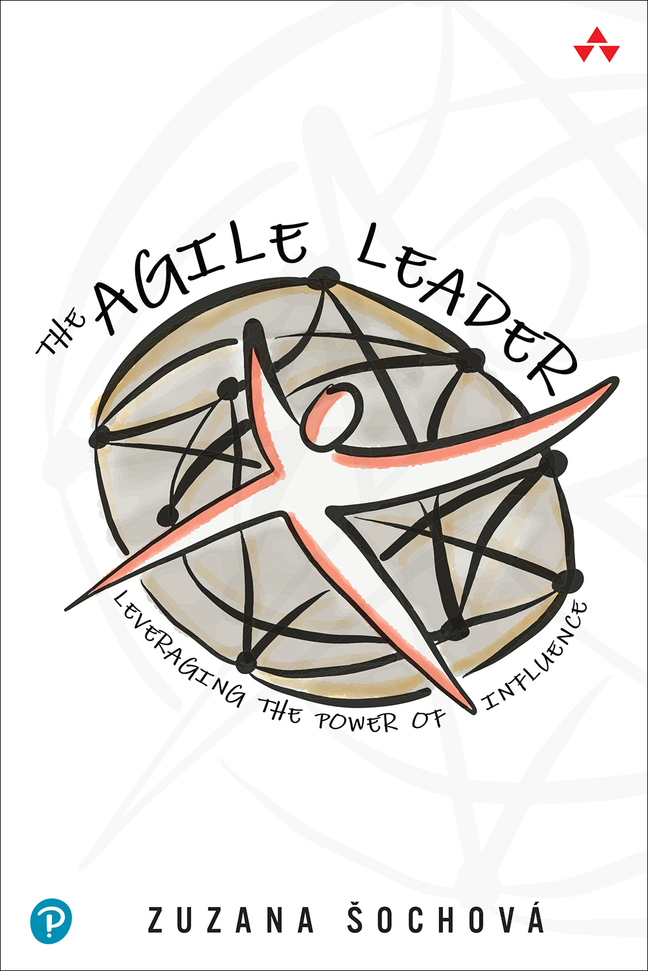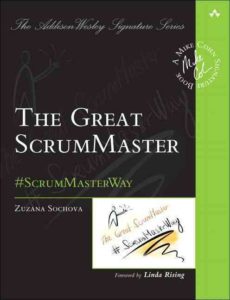 Learn more about transforming organizations, leadership, and culture with Agile & Enterprise Coaching. Check our Scrum and Agile training sessions on Sochova.com. Grab a copy of The Great ScrumMaster: #ScrumMasterWay book and The Agile Leader: Leveraging the Power of Influence book.
---
Disclaimer: All I write on this blog is purely personal and has no relation with any position I have, used to have or will have in the future.
---