Finally, as the last blog about the Agile HR in this series or talent management if you like, is focusing on the skills and experiences of good HR. Primarily it's about the understanding of Agile mindset and ability to create an environment where Agile culture can flourish. Environments supporting collaboration, transparency, open peer feedback, trust, team spirit, ownership, empowerment, and responsibility. The more Agile your organization is, the higher the need for coaching and facilitation skills it creates. The role of HR is critically important to grow coaching and facilitation skills in the organization and support individuals and teams with education on coaching, facilitation and guide them on their journey.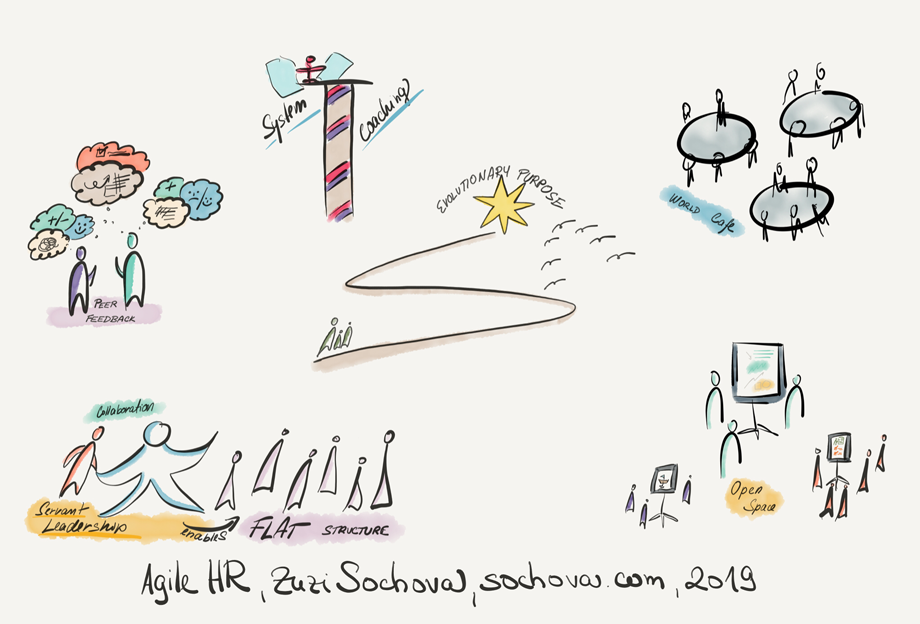 Another fundamental shift is from management which is based on decision making and delegation into leadership which is not given by any position but is a state of the mind. Anyone can become a leader. It's only your decision if you are ready to take over the ownership and responsibility and lead an initiative, team, or product. The peer feedback will take care of enough self-awareness so leaders can emerge through the organization. Very often we speak about emergent leadership as one person can act as a leader of one initiative while at the same time being a team member of another one. As the evaluations transform into regular peer feedback and coaching for development, the key goal of the leaders is to help other leaders to grow where again, the need for good coaching and facilitation skills is inevitable. 
The fact that HR changes the focus in Agile organization to the overall employee experience is only the beginning. So let me suggest another idea. The good HR shall act as an organizational ScrumMaster or agile coach if you like, operating at the third level of the #ScrumMasterWay concept, focusing on the overall system. At this level it's not that much about coaching individuals but coaching teams and organizations as a system, leveraging tools from system coaching like ORSC. It's not that much about team facilitation but the ability to facilitate large groups with 100's people, leveraging tools like world-cafe and Open Space. It's about being a model of an Agile leader growing the 'we-culture' and mentoring other leaders to grow to Agile leaders. In short, Agile HR is Agile leadership, system coaching, and large groups facilitation. 
Agile HR = Agile leadership + system coaching + large groups facilitation.
---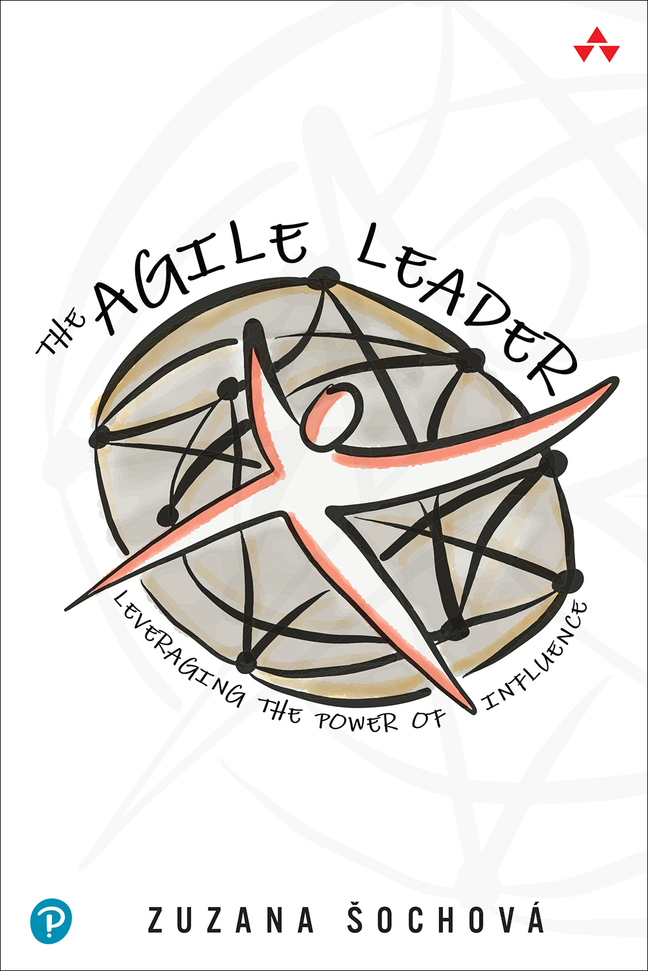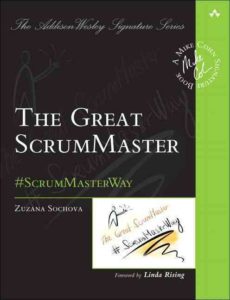 Learn more about transforming organizations, leadership, and culture with Agile & Enterprise Coaching. Check our Scrum and Agile training sessions on Sochova.com. Grab a copy of The Great ScrumMaster: #ScrumMasterWay book and The Agile Leader: Leveraging the Power of Influence book.
---
Disclaimer: All I write on this blog is purely personal and has no relation with any position I have, used to have or will have in the future.
---