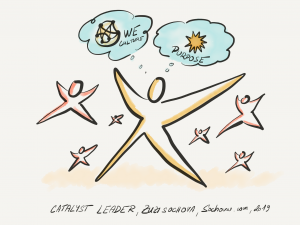 ScrumMaster is a Catalyst leader introduced by Bill Joiner in his book Leadership Agility. Catalyst is the third step on the leadership journey from Expert to Catalyst. In a very simple way, Expert is the person who knows better and therefore can advise and lead others by example, using his own experiences. Achiever is oriented to the results, they are very competitive, like the stretch goals, clear objectives, and believe a good challenge is the best motivator. They take people as resources towards achieving their goals. Finally the Catalysts understand agile deeper beyond practices, roles, and frameworks. Their key focus is to create a space, an environment where people can be successful. They care about the culture where many-to-many relationships emerge, focus on collaboration, transparency, and openness. They empower people around them, work with teams not just individuals. They are good at complex situations, seeking different perspectives and diversity, looking for innovative and creative solutions.
At the first place, ScrumMasters need to be Agile believers, the highest enthusiasts about agile from far around. Otherwise, there is no way they help others to embrace true agility. They need to be good at all five ScrumMaster State of Mind approaches explaining, storytelling, root cause analysis, coaching teams, not just individuals, large group facilitation, and that not all. Their knowledge goes wider than a few frameworks, practices and methods. They need to improve their leadership skills, understand organizational design, structure and culture models, overall business agility and be good at change management because agile is a huge change of the way we think and approach things.
As Expert leaders, they only drive a car on one gear – teaching. The Achievers are adding a pressure which is not really helpful if you think about ScrumMaster's goal of achieving self-organization. So being Catalyst is the only way how to become great ScrumMaster.
---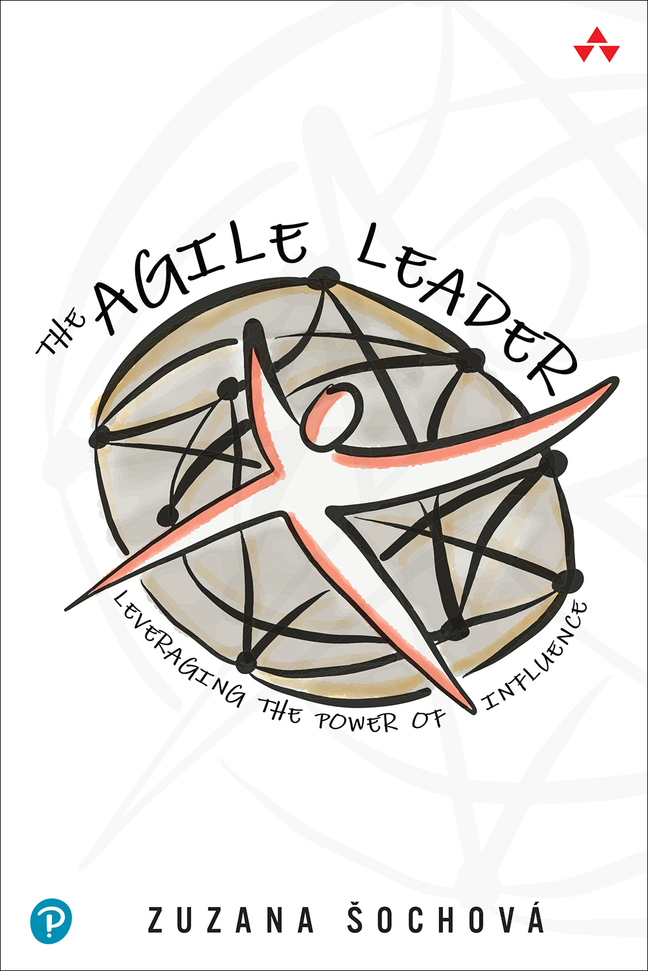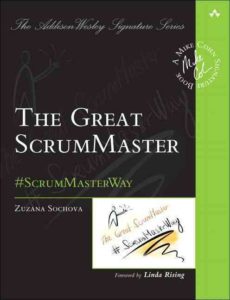 Learn more about transforming organizations, leadership, and culture with Agile & Enterprise Coaching. Check our Scrum and Agile training sessions on Sochova.com. Grab a copy of The Great ScrumMaster: #ScrumMasterWay book and The Agile Leader: Leveraging the Power of Influence book.
---
Disclaimer: All I write on this blog is purely personal and has no relation with any position I have, used to have or will have in the future.
---