Great ScrumMasters are patient, can give space and dedicate their time to help other people grow. They are servant leaders and Catalysts. It sounds simple and not conflicting at first look, however, the real disconnect people feel at first, when they came across the role, is often about their ability to let things go. As a ScrumMaster, you are not responsible for the delivery. As a ScrumMaster, you need to let them fail. As a ScrumMaster, you can't make a decision for them. "But I need to make sure they deliver the Sprint!" people often say with fear in their eyes. "I need to make sure they are efficient!", "I need to tell them … ".  Not that quite. Being a ScrumMaster is a very different role than being a Project Manager. They actually can't be more different from each other. Project Managers are responsible for delivery, they shall manage, make decisions. ScrumMasters are coaches, they help other people to grow. They are facilitators, help the conversation to flow, but don't interfere with the content. The team is responsible for delivery, the team is responsible for organizing themselves, and the team is also responsible for improving their way of working. ScrumMaster can help them, but not push them. The ultimate goal of the ScrumMaster is to do nothing – or if you wish to build great self-organizing teams.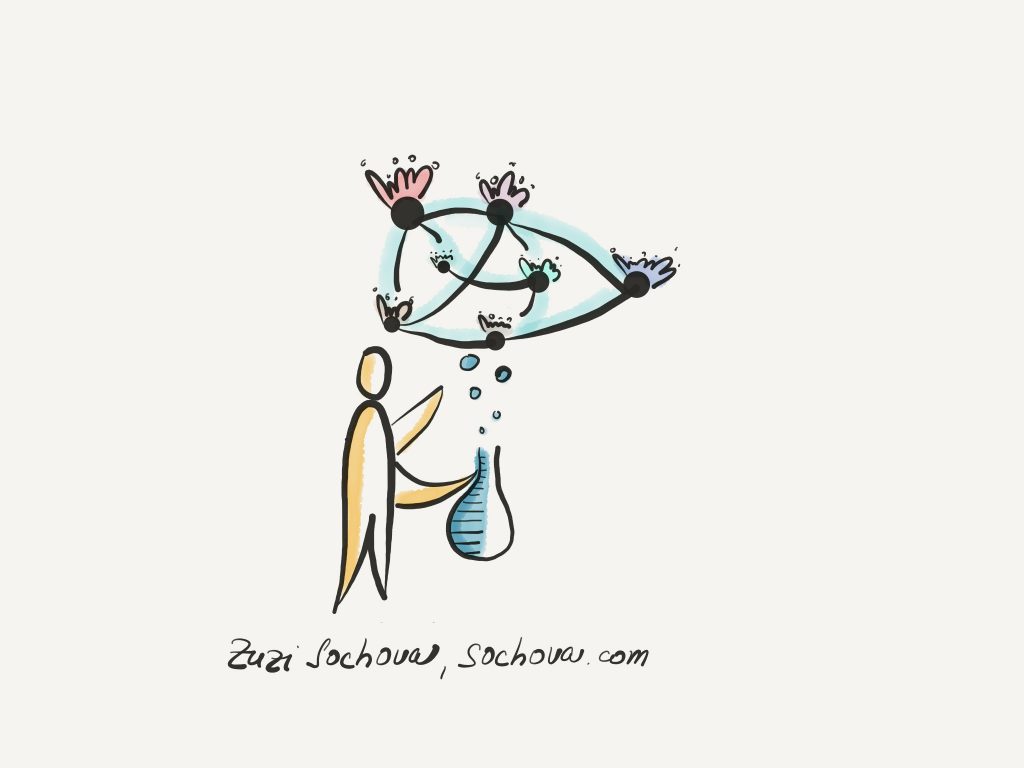 For example, imagine a team, which is super confident that they are going to finish all the parts they planned for that Sprint. In the middle of the Sprint, you can see from the board that they are not in the middle of the work, not even close. They started many items but didn't finish much. It seems to you that they are not well organized, abandoning problematic tasks and not collaborating. What are you going to do? When I ask this question at the classes, most people feel a strong need to guide the team, tell them how they shall organize, and when we talk about the fact that as a ScrumMasters they have no power to decide for them, they are very uncomfortable. "But I have to make sure they deliver it", they say. "I can't let it go, what my manager would think?".  And it's very hard for them to accept the fact they can't push them. They can try their best to coach the team and show them what can possibly happen, but if they are still confident and don't see that as a risk, eventually you need to let it go and let them fail. Failing one Sprint is not a problem. At the end of each sprint, there is a Retrospective and that's the time where you can help them reflect on what just happened and come up with action steps on what are we going to the differently next time, so this will never happen again. ScrumMasters are not responsible for Sprint delivery (the team is), ScrumMasters are not responsible for the product delivery (that's Product Owners job), but they are responsible for making the team self-organized and improving. It's not that hard as it looks. Try to let things go next time, failure is a good thing. Fail fast, learn fast.
---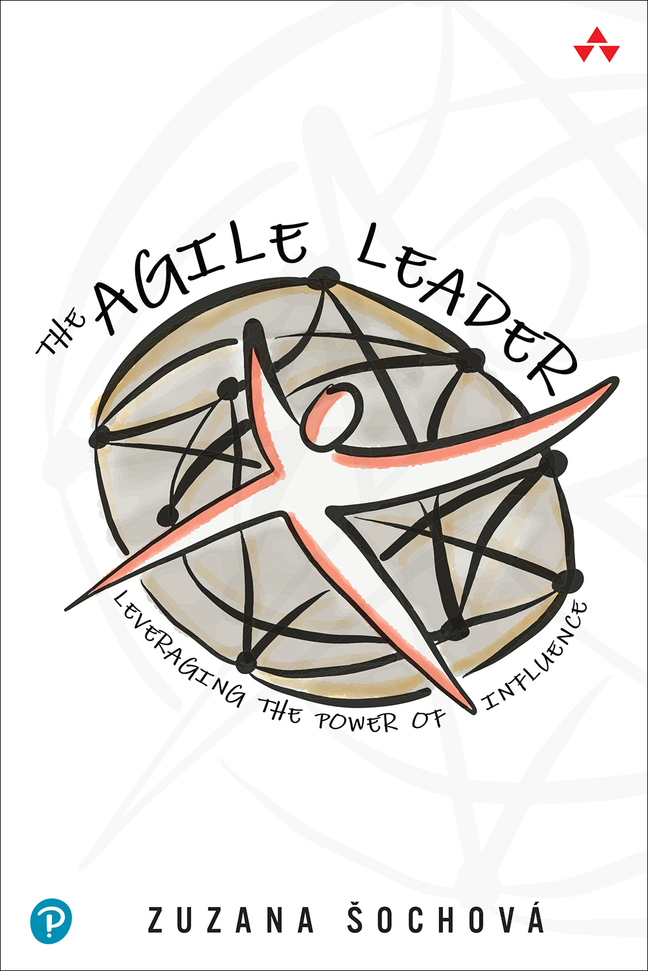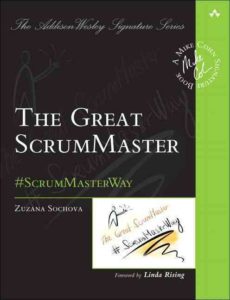 Learn more about transforming organizations, leadership, and culture with Agile & Enterprise Coaching. Check our Scrum and Agile training sessions on Sochova.com. Grab a copy of The Great ScrumMaster: #ScrumMasterWay book and The Agile Leader: Leveraging the Power of Influence book.
---
Disclaimer: All I write on this blog is purely personal and has no relation with any position I have, used to have or will have in the future.
---