Note: I'm updating the tips based on my learning and questions people ask.
I had never been any fan of the virtual world. I mean emails are fine, they are relatively private and wait in your mailbox until you have time to answer. Better than calls. But otherwise? No way. I was using all social networks just one way, mostly posting and not reading much. I didn't like teleconferences, I would rather travel for a day there and back to talk instead. However, life had changed and now, I have no other choice.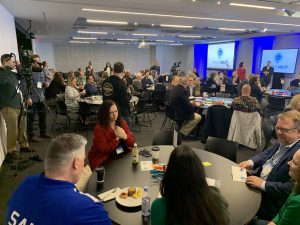 Last week I was at the Business Agility Conference in NYC. Kudos to all who show up at this time. The conference went half virtual and I learned that at the end of the day, I like changes. "Responsiveness to change over following a plan", right? I don't think I'd ever experienced anything like that. The program changed in a way that all backups already became the reality and the program team was still able to find another one. They were awesome. We lost half of our facilitators on-site, transforming them into a virtual stream with over 100 participants who were not allowed to travel anywhere anymore, and I feel I need to appreciate the flexibility in this crazy time. Thanks, everyone. There was not a day last month when something had not changed. There was not an hour day before the conference something had not changed, and when the second day they announced closing borders for all Europeans and declare the state of emergency… there was not a minute when something would not change. To be honest, I was happy the conference is over just on time for me to get home before they lock me somewhere on the way.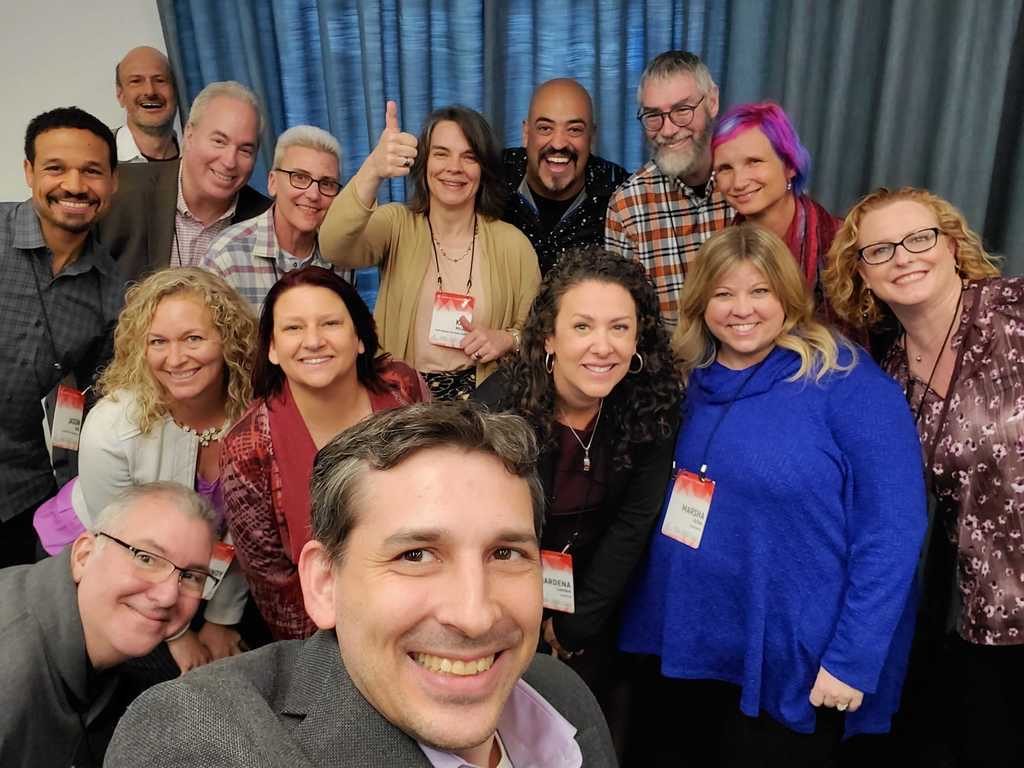 That's the background for going virtual with all my work. When I can be embracing all the changes, I can stretch it even more and try virtual classes. As the entire world stopped, it's time to try it. There is nothing else you can do anyway… So I thought I will share a few learning points about it.
#1: You need to see everyone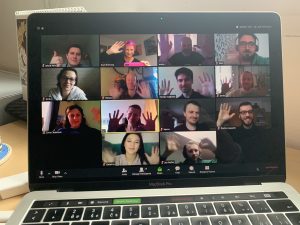 Good video conferencing is important. I'm using Zoom and I try to see the gallery view most of the time. It's not like face to face, but it's not bad either.
#2: Breakout rooms
Participants need time for themselves. To chat without all class listening, share their experiences, be by themselves. You can always go for a visit and join a breakout room, but the time they are on their own is critically important for people. I was even giving them 3m individual room for individual preparation.
#3: Flexible tools
I'm using GoogleDocs – Sheets and Docs for collaboration. It might not be fancy but it's simple and flexible. You can do most of the things there. I realized the biggest pain in using tools is the barrier with login and accounts, so I'm currently just sharing a link that gives anyone with the link right to edit.
Sometimes I felt a need to use the board. I love Trello, but you need to have an account. I'm using scrumblr.ca free tool which only uses the link. Again, I optimize for flexibility and choose simply to access and use tools.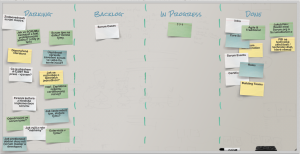 I learned that Google has an awesome board called Jamboard. It's flexible and has apps for both iPhone and iPad, and the ability to export as PDF so you can share the result of the collaboration with everyone.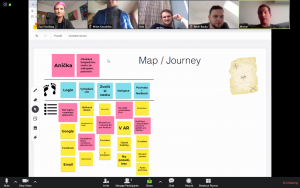 #4: Training from the back of the room
I learned that Training from the back of the room gives you all you need. I organize most of my Agile training this way. Participants are working in Sprints, they have the task/question/exercise in their workbook, which helps them stay focused and give them plenty of time working with their peers in breakout rooms.
#5: Flipcharts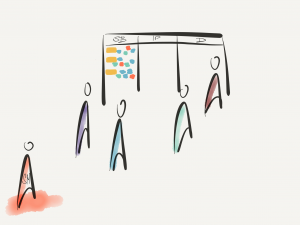 Instead of drawing on a flipchart, I'm using the Paper application on my iPad, so don't worry, you won't miss my drawings 🙂 With Zoom it's very simple. You can share iPhone/iPad via cable and get the entire screen online in a shared window. At the end of the class, you can create a nice pdf with all the pictures.
#6: Breaks
You need more frequent longer breaks. We end up having 15min break every hour in the afternoon plus one in the morning. It's a good idea to design with participants that they are not checking on emails, chats or news during the class. They can do it over the breaks or lunch. I would say it's more important than in face to face setup.
#7: Have fun
All over I realized I'm enjoying it. Do something crazy, it will create a positive distraction. Don't be afraid to experiment, have fun.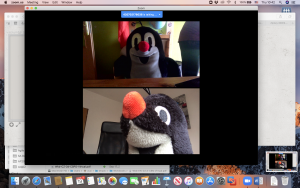 Summary
I created this video showing more about tips on Virtual training. I hope you will find it useful.
---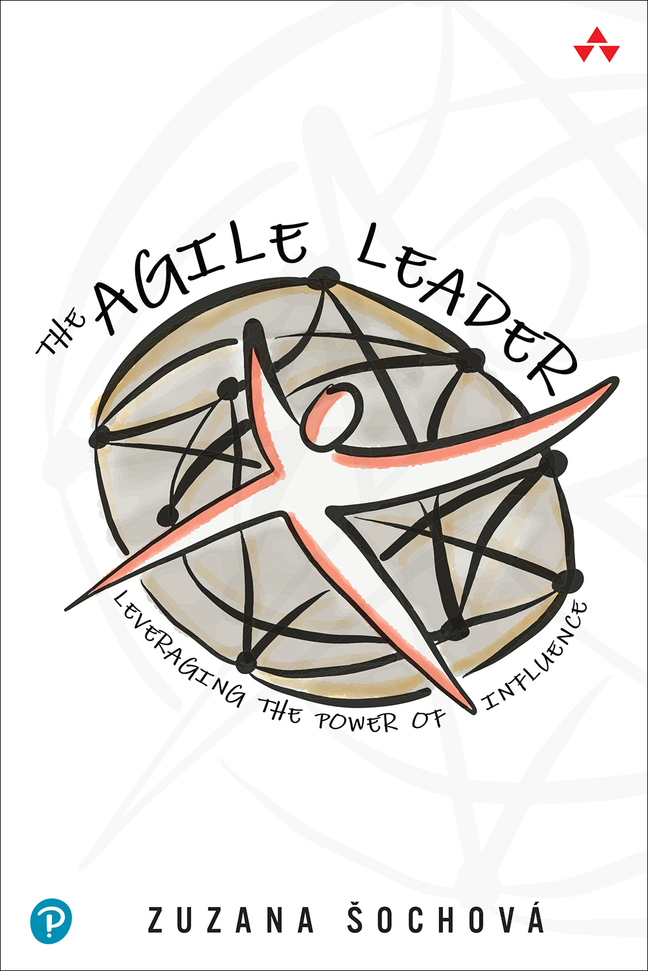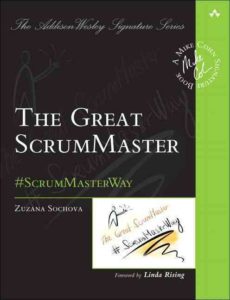 Learn more about transforming organizations, leadership, and culture with Agile & Enterprise Coaching. Check our Scrum and Agile training sessions on Sochova.com. Grab a copy of The Great ScrumMaster: #ScrumMasterWay book and The Agile Leader: Leveraging the Power of Influence book.
---
Disclaimer: All I write on this blog is purely personal and has no relation with any position I have, used to have or will have in the future.
---